Safety
---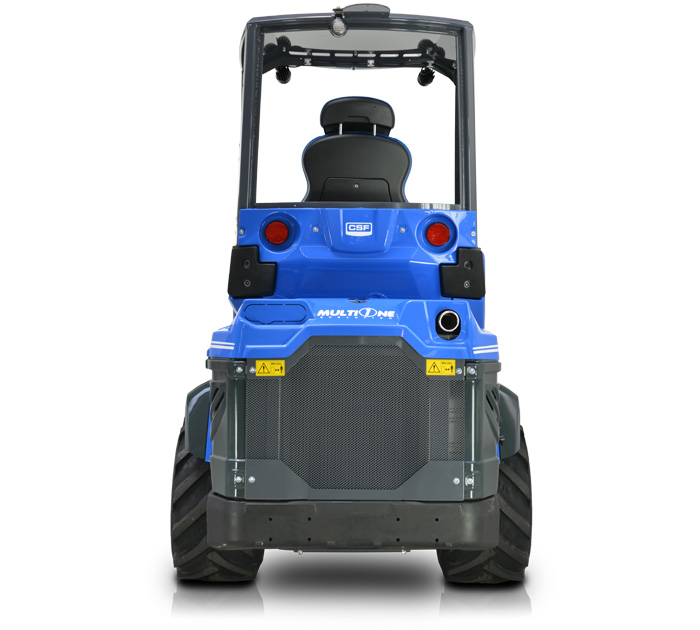 Hiring out a mini loader?
Have juniors or apprentices operating your equipment?
How can you make sure that the operator won't be injured falling off the back of the loader without a seatbelt?
How can you be sure that the operator won't be crushed and killed?

MultiOne mini loaders feature ROPS safety frame, FOPS canopy, seatbelts, and other safety integrated devices to assure complete protection of the operator.
MultiOne machines feature a sturdy articulated frame that improves balance and overall stability, and have an extremely low centre of gravity so a roll over is much less likely than with a stand-up mini loader. In the unlikely event that this happens, the operator is protected. On a stand-up loader there is nothing between the operator and 1000kg of steel, or being thrown off when they accidentally hit a bump.

All MultiOne machines feature:
ROPS canopy and cabins
Sit down machine - no operator fatigue
Seatbelt and safety bar
Parking brake
Reverse beeper
Rotating beacon

Take a look at this video showing the incredible stability of MultiOne Mini Loaders.