Low Centre of Gravity
Date Posted:12 April 2017
---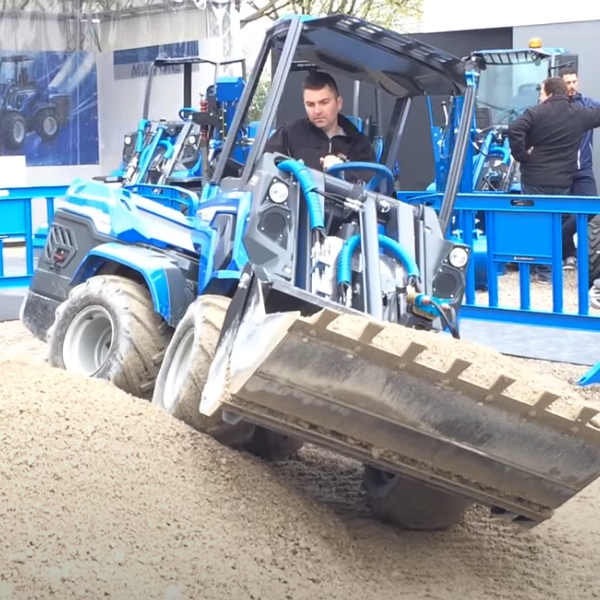 MultiOne mini loaders feature a very low centre of gravity, far lower than most skid steer loaders and traditional wheel loaders.
The low centre of gravity makes MultiOne loaders safe to use on uneven and steep terrains. Traditional wheel loaders are driven by agricultural style axles, which must cross the full width of the machine. The engine is then mounted above the rear axle. This raises the centre of gravity significantly.
MultiOne loaders are able to achieve a low centre of gravity through their superior drive and steering design, and loader arm design.
They feature independent planetary drives and wheel motors, which means that the engine can be mounted at the base of the chassis given that it does not have an axle blocking it. The steering system is located at the lowest part of the chassis, again lowering the weight of the loader. Additionally, by using a telescopic boom, the arm is shorter and lower than on traditional wheel loaders and on skid steer loaders.
All of these design advantages together make a machine that is extremely stable on steep terrains.