Hassle Free Attachment Changing
Date Posted:15 March 2017
---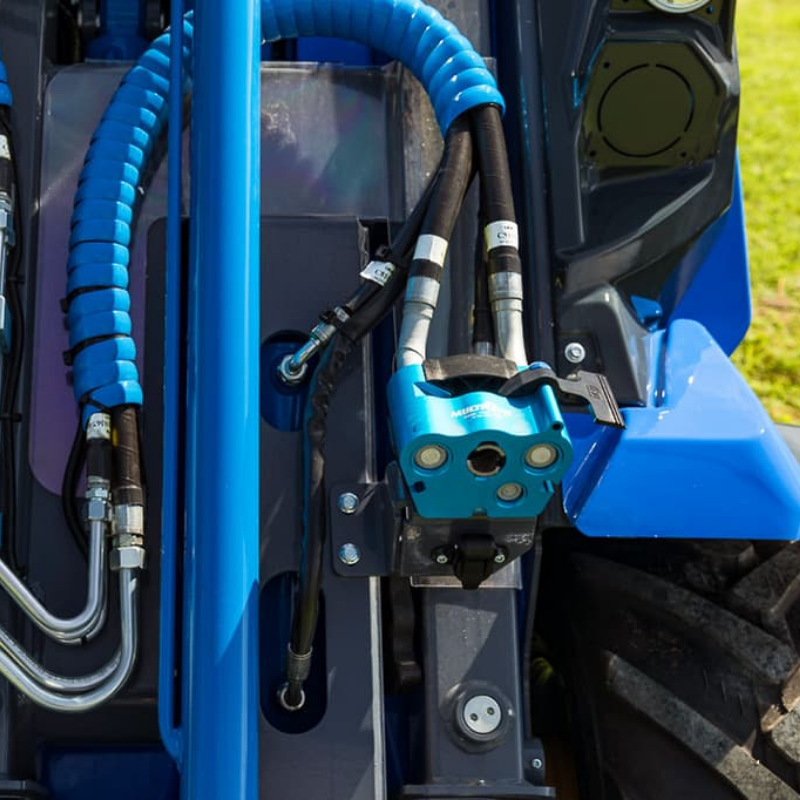 Changing attachments on construction and agricultural machinery can by quite a hassle.
On skid steer loaders and stand-on mini loaders, hitch levers quite often seize in place or are in poor ergonomic positions to move.
What can be worse is trying to connect the hydraulic lines between the machine and attachment.
MultiOne machines feature a simple but strong hitch design with levers that are easy to reach.
The levers are designed to move with minimal effort to release the attachment from the machine. Refitting the attachment is 'semi-automatic' – simply hook the attachment on the MultiOne hitch and 'crowd' the attachment towards the machine. The two hitch pins will automatically lock into place.
The real benefit of fitting attachments to the MultiOne Loader however, is connecting the hydraulic lines.
Three hydraulic lines can be connected in one simple motion via the MultiOne Multicoupler. The lines on both the machine and
attachment are designed to be connected under pressure so there is never a situation you would need to 'crack a line' to get the attachment on. Simply insert the guide pin of the male coupler into the female coupler, then push the lever down and the couplers are connected, as simple as that.