Factory Fitted Lighting Options
---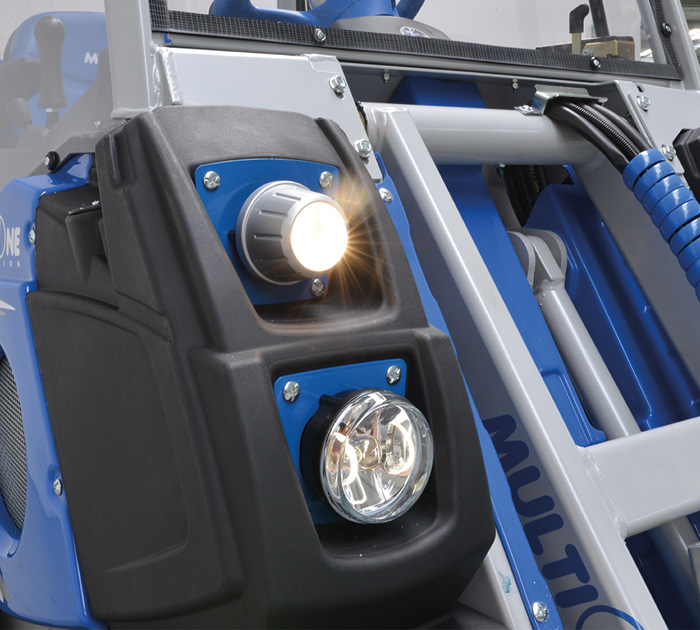 There are a range of lighting options available for MultiOne loaders, making them versatile for a wide range of jobs.
All MultiOne mini loaders are factory fitted with ultra-bright front halogen headlights, which are perfect for early morning and evening tasks.
For road works, a full road lighting kit makes it possible to register the loaders for use on Australian roads. The kit includes Hella LED automatic stop lights and switchable indicators on the rear. The standard front headlights are replaced with indicators, and smaller more efficient headlights are fitted. The indicators are also switchable to a 4-way flashing hazard light, which in a requirement for registration in Australia.
If working continuously at night or in dark areas such as barns, we recommend the optional work lights fitted to the cabin. These work lights brighten up a larger radius to the front via two lights fitted to the top of the cabin. A rear working light will also provide constant vision to the rear of the machine for perfect vision.
These lighting options are just another reason why MultiOne mini loaders are the most versatile piece of equipment available on the Australian jobsite.