Hydraulic Cylinder Repairs
Date Posted:30 November 2016
---


ACES repairs all types of hydraulic cylinders, for earthmoving equipment and for a wide range of other purposes.
The 3 most common causes of a leaking hydraulic cylinder are:
Seals that have gone hard over time
Bent cylinder rods

(even only a slight bend will cause the cylinder to leak)

Damaged cylinder rods (corrosion, scratches and dints)
Our full cylinder reconditioning includes a 9 step process:
1. Disassembly
2. Internal inspection
3. Honing of the tube to re-establish cross hatching
4. Polishing of scuffing on cylinder rods
5. Thorough cleaning of all components
6. Fitting new high quality seals
7. Reassemble of components to the correct torque with anti-seize
8. Testing to 4000psi

ACES can remanufacture bent or damaged cylinder rods with good quality 4140 chrome rods kept in stock for fast replacement. We can remanufacture pistons or glands when necessary or offer complete replacement cylinders at great value.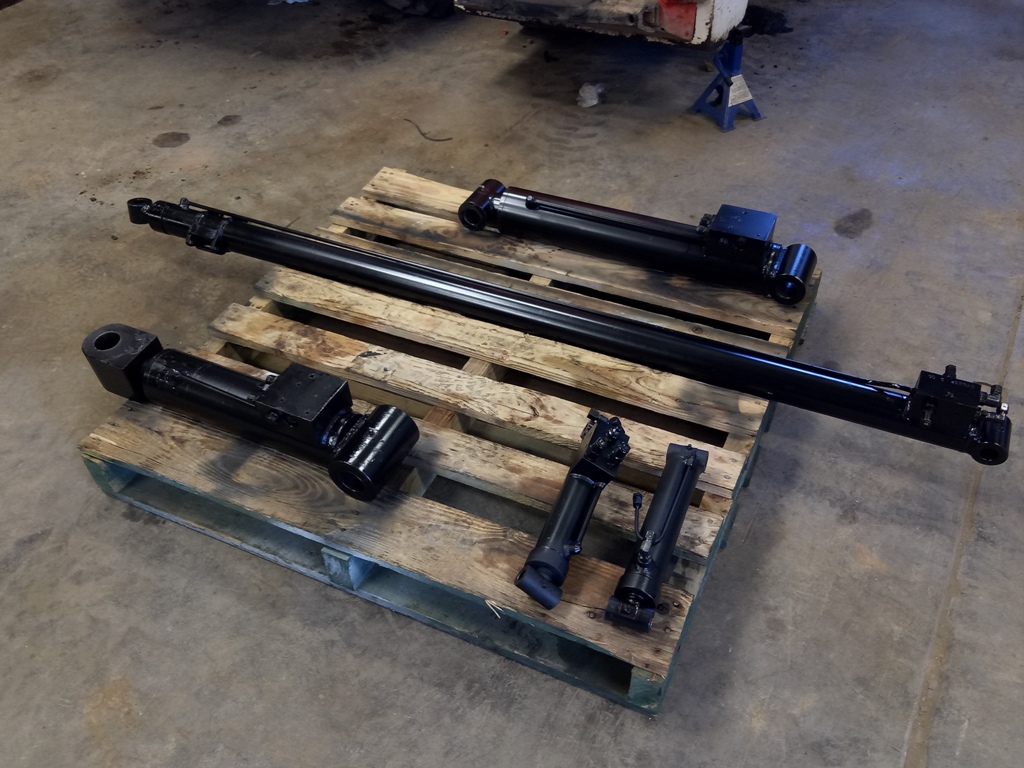 Photo: Cylinders fully reconditioned and tested to 4000psi to comply with 10 year tests for a prominent Australian EWP (Elevated Work Platform) manufacturer.