Wacker Neuson Powder Coated Finishes
---


Wacker Neuson design equipment based on performance, quality and reliability – and as much as being a tough machine, they also have a duty of care to ensure the product looks great and is long-lasting. That is why all excavators and wheel dumpers have powder coated finishes in the Wacker Neuson signature yellow.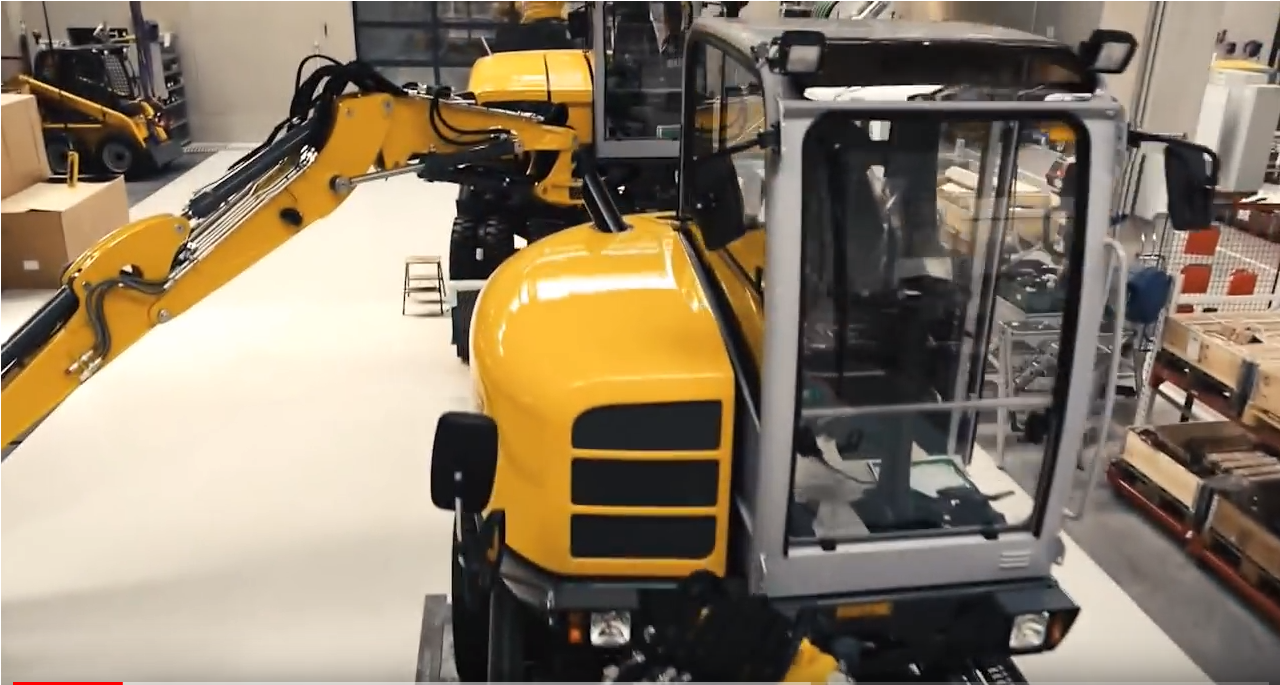 Powder coating is a process in where powder made of resin and colour pigment is sprayed onto a metal surface that is electrically charged. This heats the powder up, causing it to smoothly bond to the metal surface, and then is cured in an oven. The colour options are endless and finishes are uniform, attractive and durable. The colour will remain vibrant over time, and is more resistant to scratches, chipping and wear – what you certainly need to keep your machine looking great on those job sites AND you will have a better re-sell value at the end.
Most competitors in the excavator market use only liquid paint on their equipment. This is a cheap shortcut and is not ideal for the construction trade for obvious reasons. Not only will it fade & chip; but is an environmental concern, due to paint solvent being a highly volatile pollutant.
Wacker Neuson do their very own powder coating in-house at their Linz mega-factory in Austria. This enables complete quality control over the finishes on excavators and dumpers; giving you peace of mind that your machine was perfectly engineered in all facets, straight from the factory.