Ultimate in operator comfort
---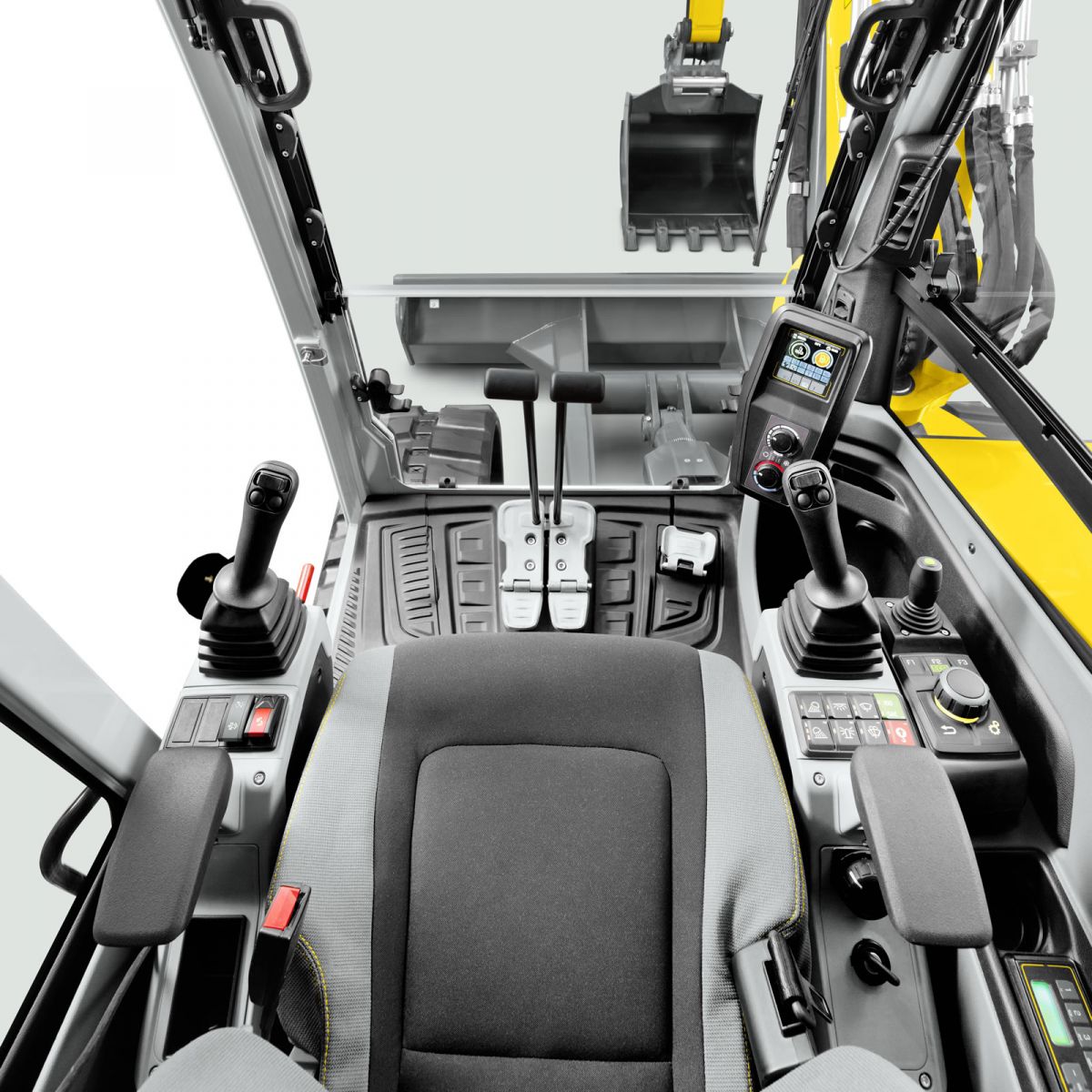 Class leading operator comfort across the full range of excavators with innovative designs. Wacker Neuson excavators greatly reduce the risk of RSI and work cover related downtime.
Wacker Neuson excavators are designed for the operator, with comfort first priority. All excavators from 1.6 up use the same joystick console positioned with perfect ergonomics. Arm rests are easily adjustable with a quick release fitting unlike competitors that rely on tools for adjustment.
All models from 1.6t and up feature suspension seats, the EZ80 & ET90 also has a full-spec air suspension seat as standard. Seat height and position is also adjustable independently or in unison with the joystick consoles per perfect ergonomic alignment.
The EZ50, EZ80 & ET90 features fully automatic climate control making it perfect for operator comfort.