Rooftop Windows for Perfect Vision & Safety
---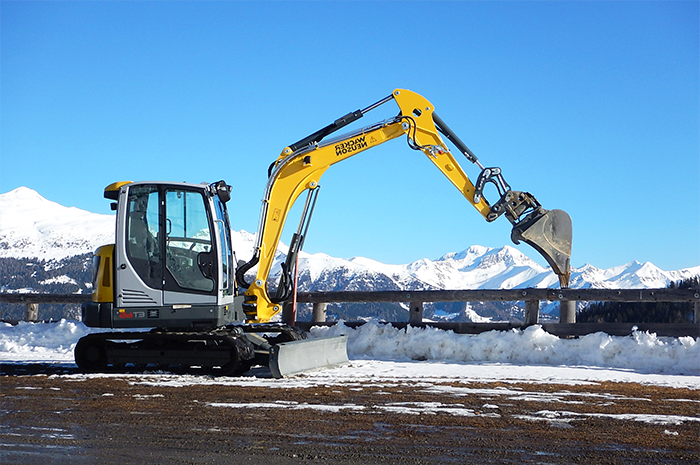 Most mini excavators don't feature a rooftop window, however all Wacker Neuson excavators have them. It is one of the most important features to consider when buying a mini excavator.
Rooftop windows are a matter of safety on tight construction sites. There are two common design faults on machines without a rooftop window. The first issue is visibility, a well-designed canopy will keep rain off the operator in poor weather conditions but it will prohibit visibility of the bucket at full reach. This poses safety issues when loading and reaching. How is the operator to know there aren't any low hanging power lines on the site? The operator will need to lean forward continually for visibility of the bucket, in many cases they will operate blindly out of laziness.
The alternative is to have a canopy design where the bucket can be seen at full reach without a window. The problem here is due to bad weather, the canopy needs to be shorter so the operator can see the bucket in full reach. This design won't stop the rain or the sun from getting the operator in poor conditions which limits productivity.
Tinted rooftop windows from Wacker Neuson keep bad weather off the operator while also maintaining perfect visibility of the bucket in any position.