LUDV hydraulic System, high power and smooth performance
---


The LUDV hydraulic system from Bosch Rexroth for Wacker Neuson is the most technologically advanced system for c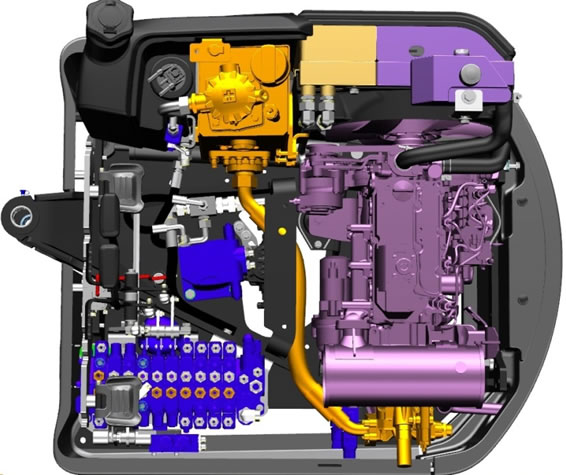 ompact excavators available today, and has a fuel efficiency saving of approximately 8%. That equals an 8% saving in fuel costs per year.
LUDV technology assigns the individual functions of the excavator a different flow and pressure dependant on the load of the function. It works basis of a closed system differing greatly from a more traditional compact excavator system. Traditional compact excavators use an open system, diverting partial flow back to tank causing heat build up and inefficiencies.
The LUDV system functions perfectly with a single bent axis pump further increasing efficiency and response times.