Front Window Versatility
---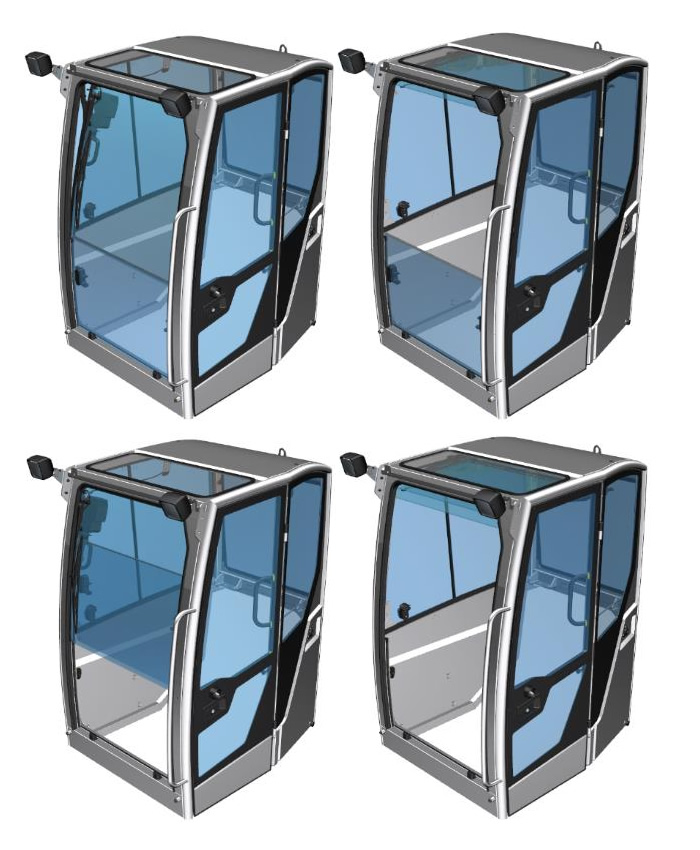 Wacker Neuson excavators feature a unique 5 or 6 position front windscreen. The variable adjustability of the windscreen makes it suitable for all situations.
On all models the window can be setup with 5 different positions and on the new EZ80 and EW65 it is available in 6 positions.
Position 1 - Fully closed with a good quality seal to prevent dust from entering and heated / cooled air from escaping.
Position 2 - Lower glass section of the window raised and stowed in to the top glass section allowing mid ventilation through the lower section.
Position 3 – Top section of the window is opened ajar for minor ventilation through the front window
Position 4 – Window is full opened with the lower glass stowed internally, perfect for mild conditions and communication.
Position 5 – The top window is open and stowed with the lower glass in place as a splash guard.
Position 6 – Top glass is opened and lower glass lowered 50%, acting as a rain guard while window is open (EZ80 and EW65)