Ergonomic Cabin Layout
---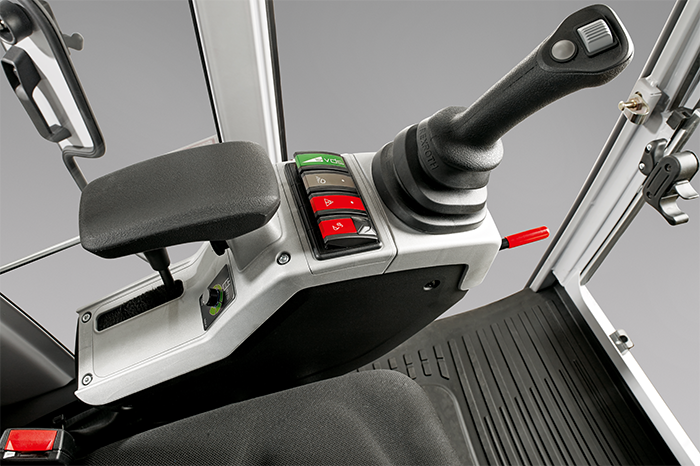 Excavator operation often requires confinement to the excavator cabin for more than 8 hours per day. Wacker Neuson excavators are designed for continuous use with multiple ergonomic adjustments possible for each machine.
From EZ36 to ET145, operator stations feature not only suspension seats, but suspension consoles. Suspension consoles allow for joystick consoles and arm rests to float with the suspension of the seat. By floating in unison, no added stresses will be felt by the operator trying to maintain control of the machine while moving with the seat. This is not the same for many of our competitors.
The seats are fully adjustable for backrest, suspension and position in relation to the console. The console is also position adjustable in relation to the cabin, this is another feature not available with many of our competitors. It is important to consider ergonomics in excavation as it can lead to serious back and spinal injuries in the future.