Dual Power, A Wacker Neuson innovation
---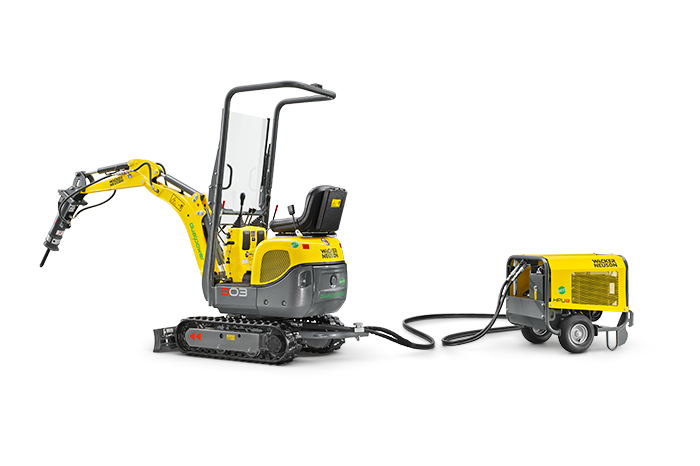 Dual Power is a world first from Wacker Neuson. The innovative design provides emission free drive for the Wacker Neuson 803 mini excavator.
The Dual powered Wacker Neuson excavator has two operation modes, firstly it runs the standard Yanmar diesel engine found in the basic 803 configurated machine. The second operation mode is powered by a 3 phase electric motor (HPU), hydraulically connected to the excavator via two hydraulic lines. In the undercarriage.
The HPU functions via a 3 phase electric motor powering a separate hydraulic pump and tank system, it operates completely independent of the excavator. The HPU can be easily transported on site attaching the blade of the excavator and be connected to the machine in a mater of minutes.
Dual power provides emission free operation which is vital in many situations where an 803 needs to be used, such as maintenance in food manufacturing facilities and confined space work. Dual power is another example of Wacker Neusons ability to innovate and their commitment towards a green environment.