Stable Lift Arms
---


A rigid lifting system is an important component of all good quality mini loaders for long life and reliability.
Dingo developed a simple, fool-proof system early on in the design of their machines. The arms of all Dingos are the same width of the chassis which limits the risk of twisting when pushing and lifting heavy loads.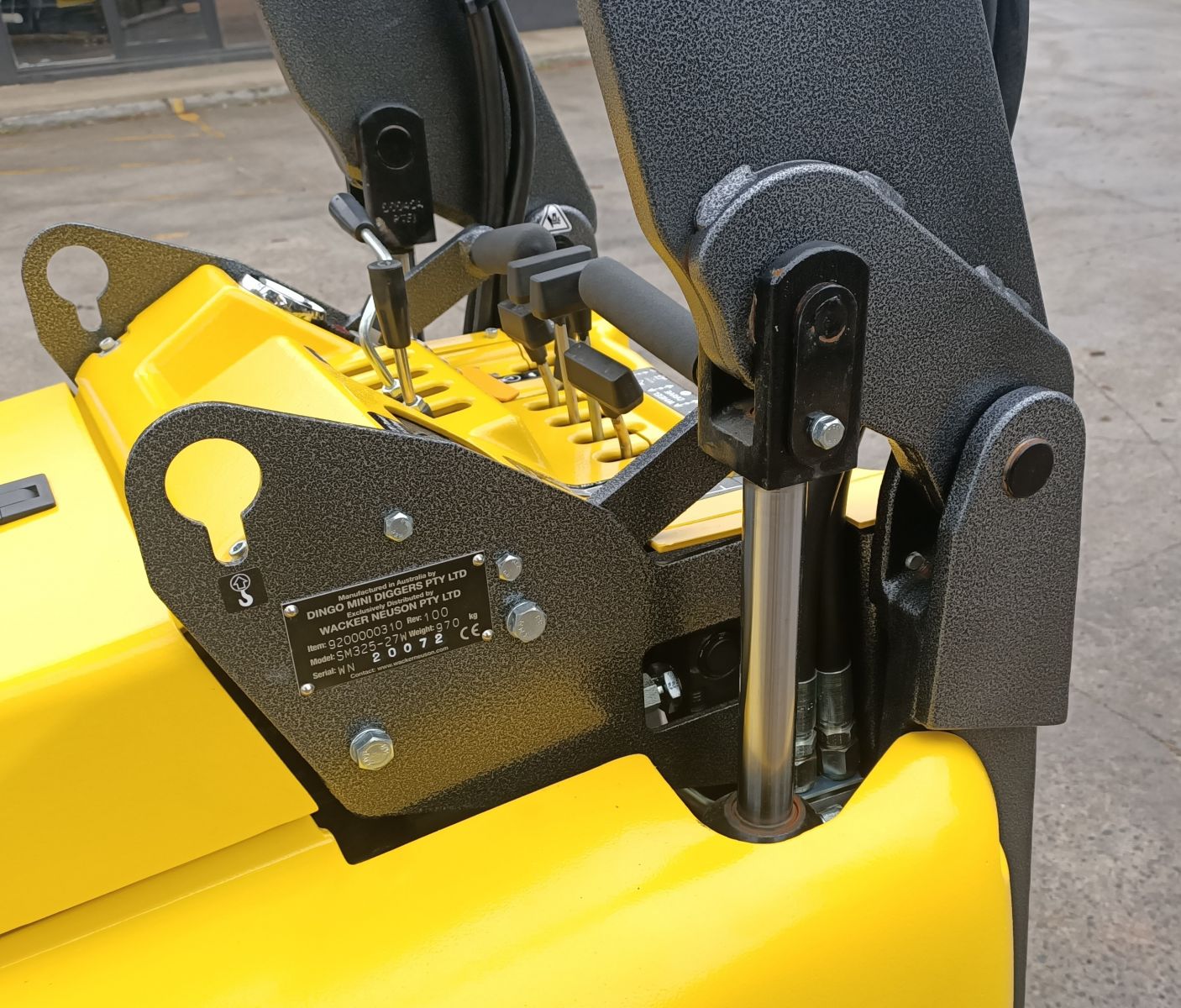 The arm is raised and lowered by two rams rather than one also limiting the risk of twisting. Twin lift rams push in a vertical motion for greater lifting force, high speed and greater control, another unique feature developed by Dingo.