Solid Linkage System
---


Dingo Loaders take a simple approach to the hitch linkage system. In a stand up mini loader the more power to the bucket the better.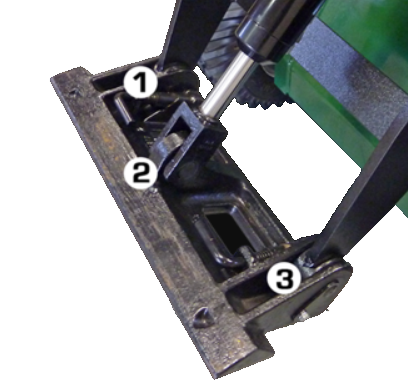 Self-levelling systems contribute to unnecessary power losses from the wheels to the bucket due to flex in linkages and wear in pins and bushes. Dingos use a simple 3 point linkage system to control the hitch with solid oversized pins and a ridgid cast hitch plate.
Other manufacturers use a complicated, fiddly 7 pin system that contributes to power losses and higher maintenance costs through additional component wear.