Powder Coated Finishes
---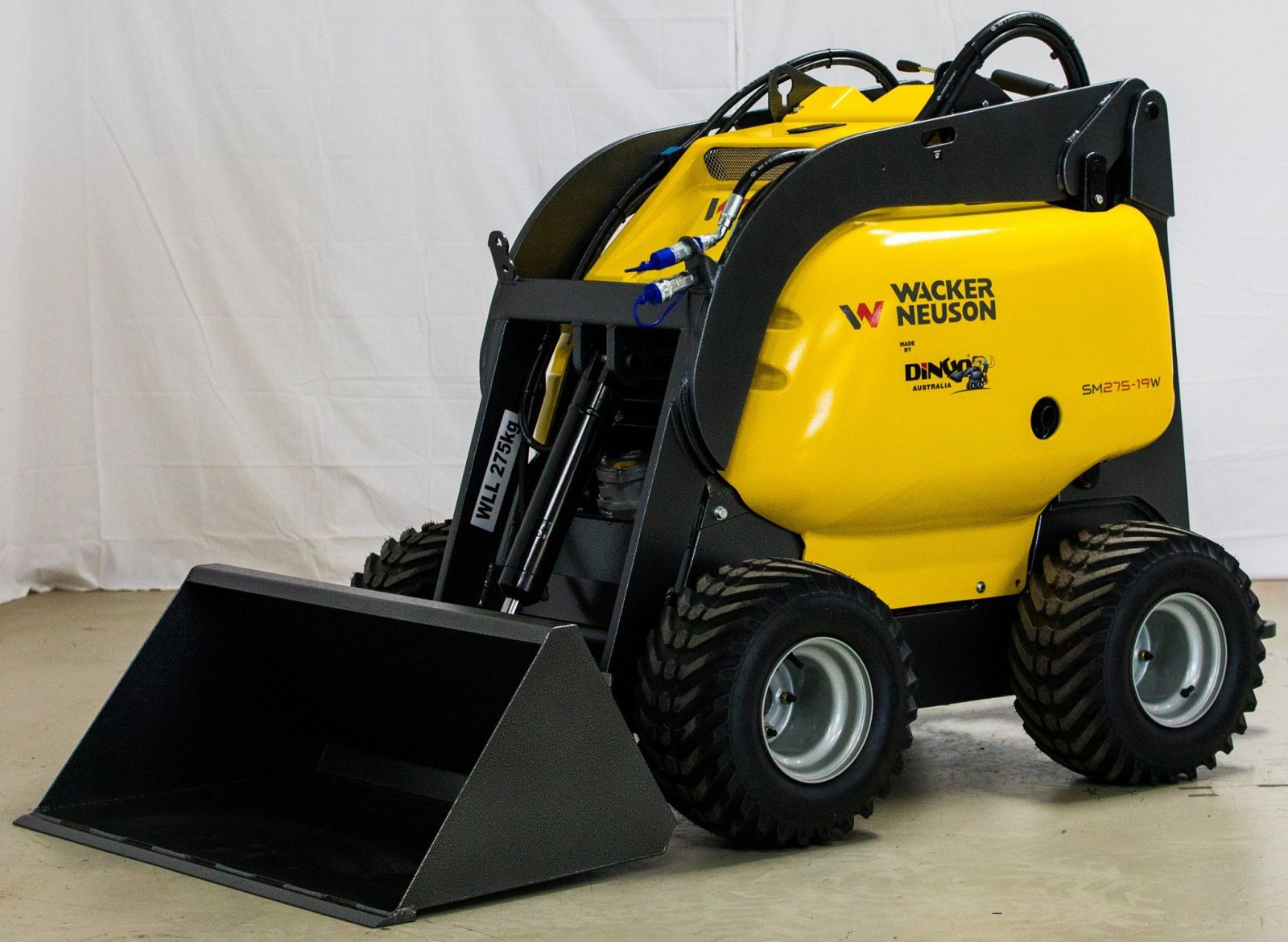 Dingo manufactures equipment based on performance, quality and reliability, values they share with Wacker Neuson.
Powder coating is a key feature of all Dingo loaders to ensure that not only are they long lasting mechanically but the product looks great for years to come.
Powder coating is a process by where powder made of resin and colour pigment is sprayed onto a metal surface that is electrically charged. This heats the powder up, causing it to smoothly bond to the metal surface, and then is cured in an oven. The colour options are endless and finishes are uniform, attractive and durable. The colour will remain vibrant over time, and is more resistant to scratches, chipping and wear – what you certainly need to keep your machine looking great on those job sites AND you will have a better resale value at the end.
Most competitors in the mini-loader market use only liquid paint on their equipment. This is a cheap shortcut and is not ideal for the construction trade for obvious reasons. Not only will it fade & chip; but is an environmental concern, due to paint solvent being a highly volatile pollutant. Dingo powdercoat the full range of mini loaders in house in their state of the art Dalby facility. This enables complete control over the quality of the finished product, made right here in Australia.