Genuine vs Aftermarket
---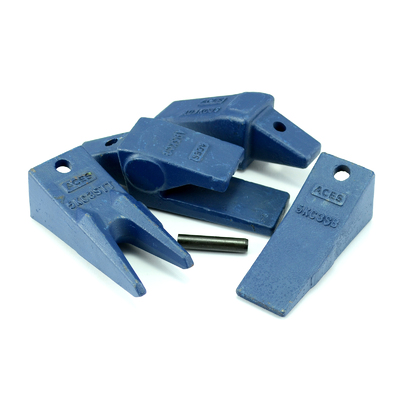 There has been a longstanding debate over whether to use aftermarket teeth or genuine teeth on excavators and other earthmoving equipment. In most cases it is more economical to use aftermarket teeth, such as the teeth supplied by ACES.

The only real way to make a decision on what is right for your machines is to look at the return on investment.
In most cases aftermarket teeth will only cost around 50% of the price of genuine teeth, and in some cases as low as 30%. This means that the genuine teeth would need to have 2- 3 times the lifespan on aftermarket teeth in order to break even.
In our experience this is not the case. In all our testing over the last 10 years, we have seen minimal extended life span from the use of genuine teeth. In fact, in many cases aftermarket teeth actually outlast their genuine counterparts.