ACES Appointed MultiOne Distributor
---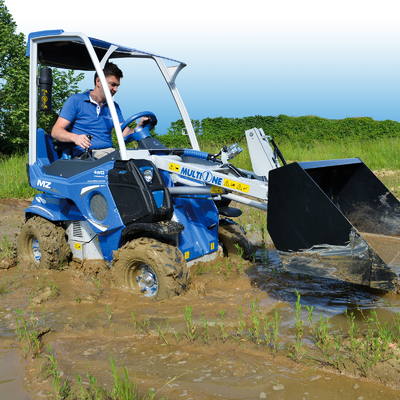 We have been appointed the exclusive Victorian distributorship for MultiOne Mini loaders of Italy.

MultiOne boast the largest and most innovative range of Mini Loaders globally and manufacture an astonishing 170 different attachments to suit their machines. MultiOne fill the gap of a compact multipurpose machine where skid steer loaders and stand up Mini Loaders aren't suitable such as in landscaping where green care is of the up most importance. They feature a much higher lifting capacity than traditional loaders and skid steers and have the benefit of telescopic booms in the larger models.
We are very excited to launch the new range and are now taking pre-orders.
Initially we are introducing the 2.3, 5.3 and 7.3S models before expanding the range to include the 6, 8, 9 and 10 series.
Check out the product information on our website or give us a call on 1300 422 783 for more information.
---
Leave a comment